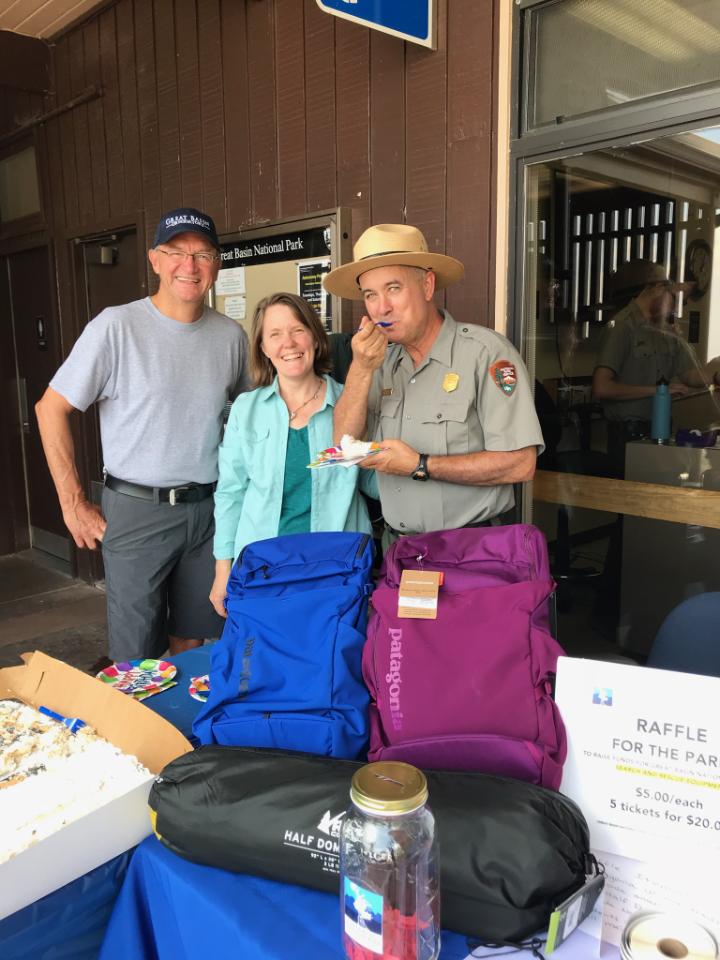 Date:
Tuesday, August 21, 2018 - 11am
The Great Basin National Park Foundation celebrated two successful years of GBO operation with events at Great Basin National Park in August. Five hundred people had contact with Foundation staff and volunteers during three events, which included a Star Train ride, GBO scientist Astronomy Talk, and GBO birthday cake! 
Dr. John Kenney, from Concordia University, gave a historical retrospective to an audience of 300 people on what it took to create the GBO, and what has occured since it's "First Light". Visitors learned about the valuable student research happening at our four university partners.
The celebration was at a perfect time to welcome Great Basin National Park's new superintendent, James Woolsey (pictured enjoying GBO birthday cake with his wife Elizabeth and Foundation Chair, Mike Niggli).